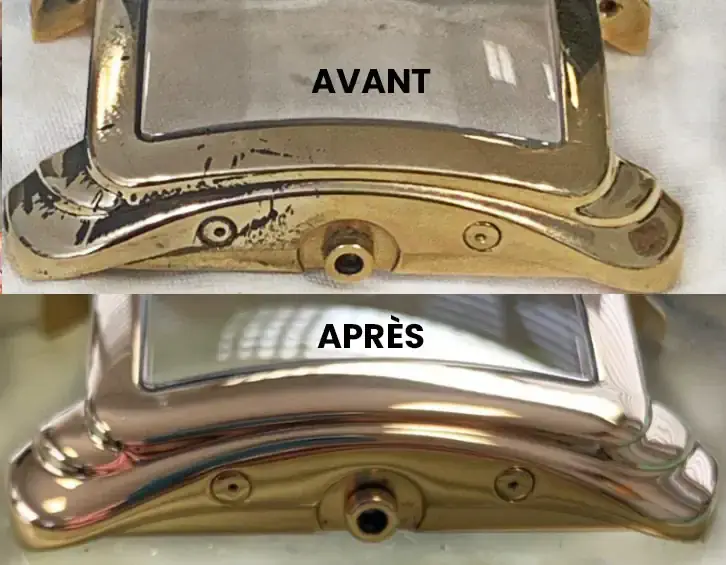 WATCH POLISHING
The fact that you wear your watch on a daily or occasional basis affects its appearance, which is why we offer you the polishing of your timepiece to give it a second life.

*SHINING is a light polishing (this does not remove scratches, but gives a shiny aspect)..

*FULL polishing is a process that gives a second life to your timepiece.

Trained in factories such as CARTIER, BREITLING, BAUME AND MERCIER to guarantee an optimal result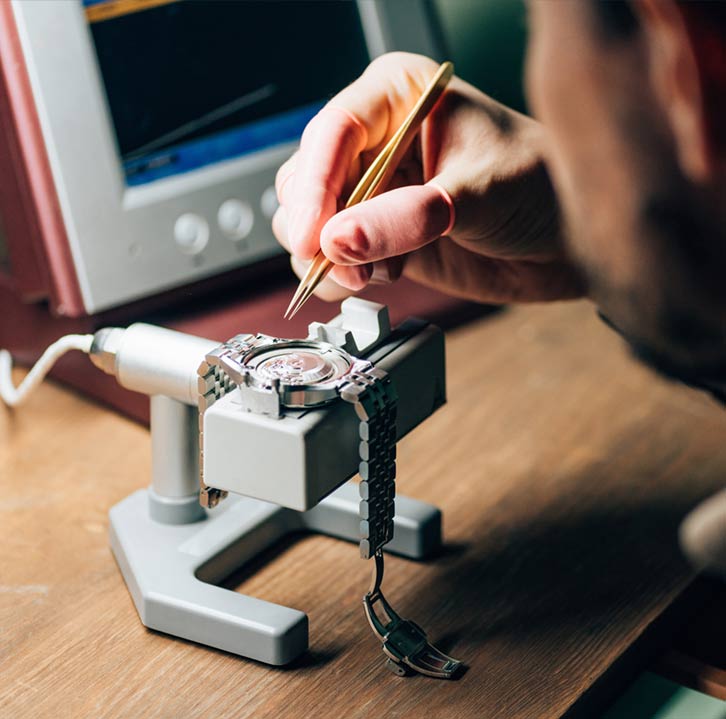 REVISION OF YOUR LUXURY WATCH
A luxury watch works with an automatic movement made of an assembly of parts forming the calibre. This precision mechanism produces metallic microparticles generated by the friction of the parts and the progressive drying of the lubricant.

Over time, the oils dry and the movement's performance deteriorates, especially when you do not wear your watch regularly.

We recommend regular maintenance to maintain the value of your timepiece. DW&Co offers you its watchmaking workshop service for the maintenance of luxury watches of all brands..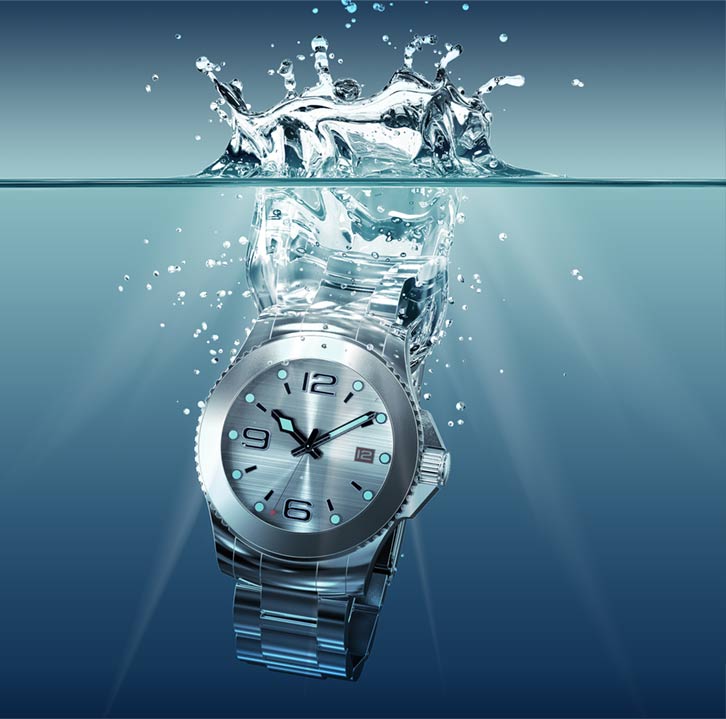 WATER-RESISTANCE CONTROL
A watch can be altered with time following various daily life aggression such as sweat, chemicals (perfumes, deodorants, moisturizing cream, alcohols) without counting the differences of temperature which might deteriorate the seals of your invaluable timepiece!

This is why a waterproof test is recommended once a year, especially after a battery change in order to keep your watch working as long as possible.

It is recommended to address that type of manipulation to people who are approved by the watch brands and to keep the factory guarantee. Through us, you will obtain the same results as in a manufacture.